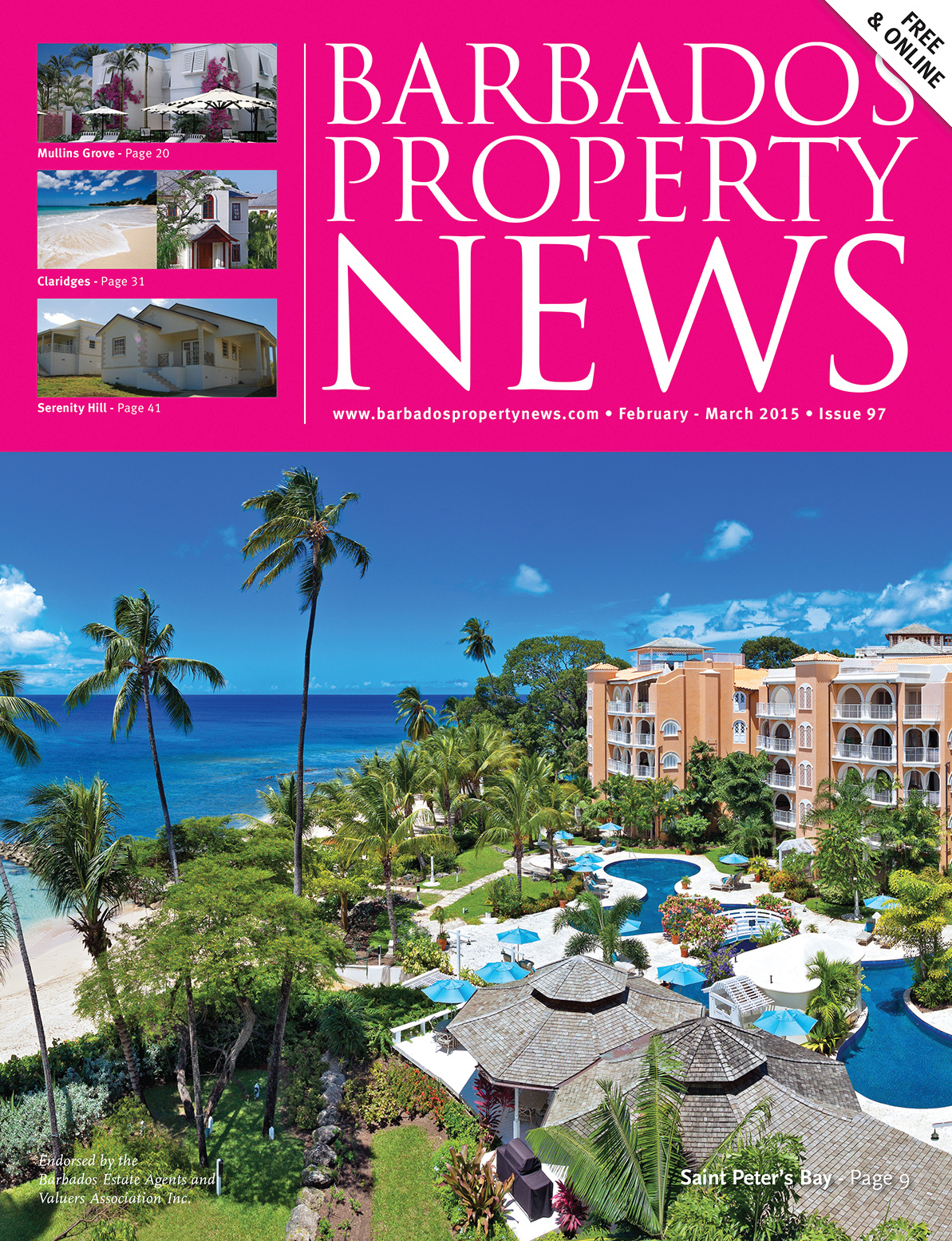 Welcome to our first edition of 2015 and our 97th spread over 16 years. It is amazing to look back at the first edition and see how far real estate in Barbados has come in those 16 years. Today we have a magnificent range of property and an industry worthy of its name with an abundance of product, services and materials to meet virtually every property need.
Many people believe the real estate decline has finally bottomed out and has started the long haul upwards. Certainly early reports suggest an increase in enquiries over the winter season and some agents have reported higher annual sales in 2014 than the previous year. These positive signs combine with a more realistically priced market to augur well for a better 2015.
Developments come in all shapes and sizes and Barbados has been blessed with some visionary and enterprising projects over the past two decades. However, the magnificent Port Ferdinand marina development in St. Peter is something very special and promises to be one of the best of its type in the world. It will be officially opened in a few weeks and we wish the developers every success and welcome the new homeowners to our wonderful little island. Most of the owners will be from overseas and this will help boost the local economy now and in future. And just to highlight the knock-on effects of overseas investment and commitment to Barbados we must compliment Derrick Smith, his fellow Trustees and the owners of the Sandy Lane Resort for raising another US$5million at their Annual Golf Tournament and Gala Dinner in January. The tremendous work the Sandy Lane Children's Trust does to help disadvantaged children in Barbados is phenomenal and shows how much love our overseas visitors, second homeowners and residents have for the island and its people.
Pamela Hiles
Editor